Marian Wright Edelman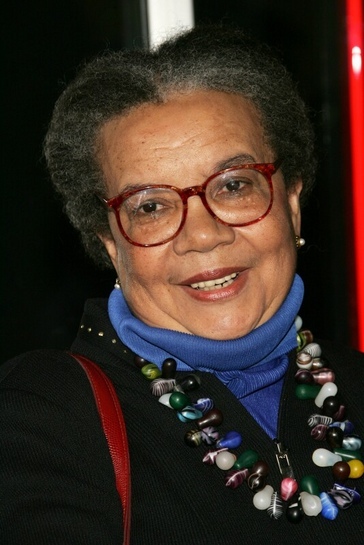 Marian Wright Edelman (born June 6, 1939) is an American activist for the rights of children. She is president and founder of the Children's Defense Fund. She is president and founder of the Children's Defense Fund. Marian Wright Edelman is a lifelong advocate for disadvantaged Americans and is the President of the Children's Defense Fund (CDF). Under her leadership, CDF has become the nation's strongest voice for children and families.


In 1953, her father died when she was 14, urging in his last words, "Don't let anything get in the way of your education."

She attended Marlboro Training High School there, and went on to Spelman College and traveled the world on a Merrill scholarship and studied in the Soviet Union as a Lisle fellow. She also became involved in the Civil Rights Movement, and after being arrested for her activism, she decided to study law and enrolled at Yale Law School J.D. 1963.

Activism
Edelman was the first African American woman admitted in the Mississippi Bar when she began practicing law out of the NAACP Legal Defense and Educational Fund, Inc.'s Mississippi office. During her time in Mississippi, she worked on racial justice issues connected with the civil rights movement and represented activists throughout the Mississippi Freedom Summer of 1964. She also helped get a Head Start program established in her community.
Edelman moved in 1968 to Washington, D.C. where she continued her work and contributed to the organizing of the Poor People's Campaign of Martin Luther King Jr. and the Southern Christian Leadership Conference. She founded the Washington Research Project, a public interest law firm and also became interested in issues related to childhood development and poverty-stricken children.
In 1973, she founded the Children's Defense Fund as a voice for poor, minority and disabled children. The organization has served as an advocacy and research center for children's issues, documenting the problems and possible solutions to children in need. To keep the agency independent, she saw that it was financed entirely with private funds.
As founder, leader and principal spokesperson for the CDF, Mrs. Edelman worked to persuade Congress to overhaul foster care, support adoption, improve child care and protect children who are disabled, homeless, abused or neglected. A philosophy of service absorbed during her childhood under-girds all her efforts. As she expresses it, "If you don't like the way the world is, you have an obligation to change it. Just do it one step at a time."
She continues to advocate youth pregnancy prevention, child-care funding, prenatal care, greater parental responsibility in teaching values and curtailing children's exposure to the barrage of violent images transmitted by mass media.
Edelman serves on the board of the New York City based Robin Hood Foundation, a charitable organization dedicated to the elimination of poverty.
[edit] Personal life
It was in 1967, during a tour by Robert Kennedy and Joseph Clark of Mississippi's poverty-ridden Delta slums, that she met Peter Edelman, an assistant to Kennedy. They married on July 14, 1968. Edelman and her husband, a Georgetown law professor, have three sons, Joshua, Jonah, and Ezra